Clips4Sale
Clips4Sale is widely known for being the go to place for obscure fetishes and amateur content. While there are several large porn companies displaying their content on C4S, over the years it's been known to be a cammodel companion for add on sales and developing a brand. C4S is one of the oldest clips sites in existence and despite the recent influx of competitors it is still the number one site for kinksters and fetish content:
US and US Territories
Check - free
ACH - free
Wire - $20.00 per transfer
International (Canada)
Check - free
Wire - $20.00
International (non-EU)
Wire - $45.00 per transfer
International (EU)
Wire - free (paid in Euro, conversion based on daily conversion rate)
PAY-OUTS ARE ON THE 7TH OF EACH MONTH

60/40
Revenue % split in
the store owner's favor

65/35
Revenue % split
on all traffic you send
to your store using
lifetime CID code.
ManyVids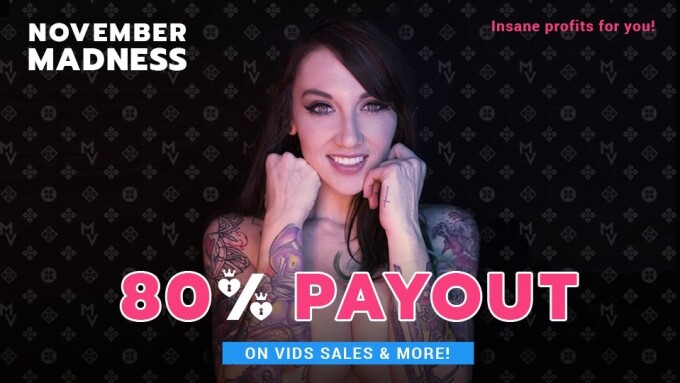 Manyvids has created a platform that's like a hybrid of social media and a traditional clip site. It's very different from some of the older platforms and does a ton of marketing to keep themselves a head of the competition. And MV has now implemented a live camming option called MVLive for those who enjoy live streaming. They do however have their flaws and a few hiccups along the way, but despite it all they've grown to become a cammodel favorite. Here is the breakdown on payout percentages to models from the website:
ManyVids pays out 60% of all gross revenue to MV Stars and 80% of all gross revenue earned by MV Crush.

It is very important that we constantly improve the platform. We often add new features, and make updates in order to make sure that MV is a platform where our MV Stars can become successful. This is in addition to all that we do in order to make sure that MV is as intuitive, secure, and user friendly as possible. The remaining 40% is used for payment processing, chargebacks, servers cost, implementation of new features, research & development and more. We take care of all those technical aspect so that you can concentrate on creating amazing content.
What Cammodels Have To Say About Manyvids:
How To Enhance Your Brand With ManyVids
ManyVids Introduces MVCrush
IWantClips/IWantEmpire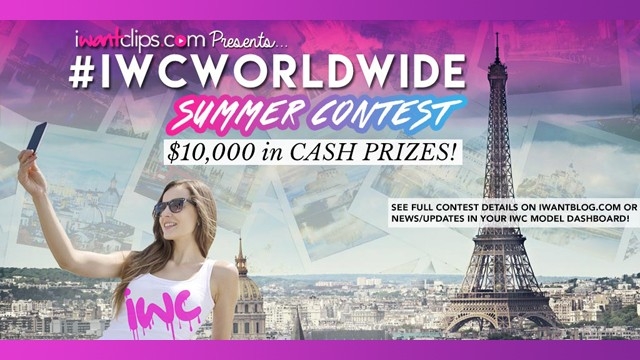 Let me first start out by saying that this site is currently experiencing delays in payouts. I know that's a major deal breaker for lots of models and I'm not really sure why it's happening? It doesn't seem to be affecting everyone, but there is alot of grumbling going on in camland. I really hope they pull it together very soon.
The platform is broken into several different sections but all can be easily accessed from the same dashboard:

IWantClips- It's primary focus is for selling full length erotic clips.
IWantPhone- The erotic phone sex portion of IWE, complete with click to call modules and audio samples.
IWantFanClub- Adult content creators can sell memberships delivered via desktop and mobile devices.
IWantCustomClips- Sell custom content and earn the full amount, 100%!
To learn more about creating a vanity domain and other tips and tricks for IWC check this out
IWantClips A Niteflirt Alternative
AmateurPorn
I have never used this platform but I plan on changing that very soon. I'm impressed they were able to get that domain name to be honest. There traffic ratings look amazing and that name alone should be enough to get eyes on the site. Plus I haven't heard anything negative about the platform...yet? It looks good and I see a lot of adult content creators that I'm familiar with using the site. Again I have not used it so I can't really give my opinion on how it's ran. Please feel free to leave a comment if you have more information. I find it hilarious how much shade they throw towards a particular platform on their
Welcome Content Creators Page
:
AP is an adult marketplace which brings together independent adult content creators with fans, serious collectors, and connoisseurs and helps content creators maximize their earnings with higher payouts and superior customer conversion...

A virtuous circle... Designed by Content Creators for Content Creators.

We've created an outstanding platform to help you do what you do...

AP pays out 75% ( vs 65% at MV and others )... with No Hidden Fees!
AP converts your fan traffic -better- than MV ...test for yourself!

at AP... your big-spenders
get bonus tokens when they spend $350 or more!
at AP... the user experience of your customers is of paramount importance to us, and we have designed AP with this in mind. Happy customers come back for more

AP's proprietary Built To Order™ interface for custom videos uses a super-secure escrow system, so you know that your customer's money is waiting for you before you even start shooting content... ensuring that you get paid on delivery


DID WE MENTION? ... we pay-out 75% (vs 65% at MV and others) !!!


How can AP afford to pay 75%?

AP does not waste money showing-off with fancy "lofts" or renting $100,000+ booths at adult-industry conventions. Instead, we choose to pay out as much as we possibly can to you... because it's content creators like you who make AP and all other platforms possible.


THEY SURE DO LOVE THEIR EMOJIS DON'T They???
It's getting late. So I have to stop for now. But I will return tomorrow with more clipsites to add. In the meantime here's a cool video going over which clipsite is the best and why: